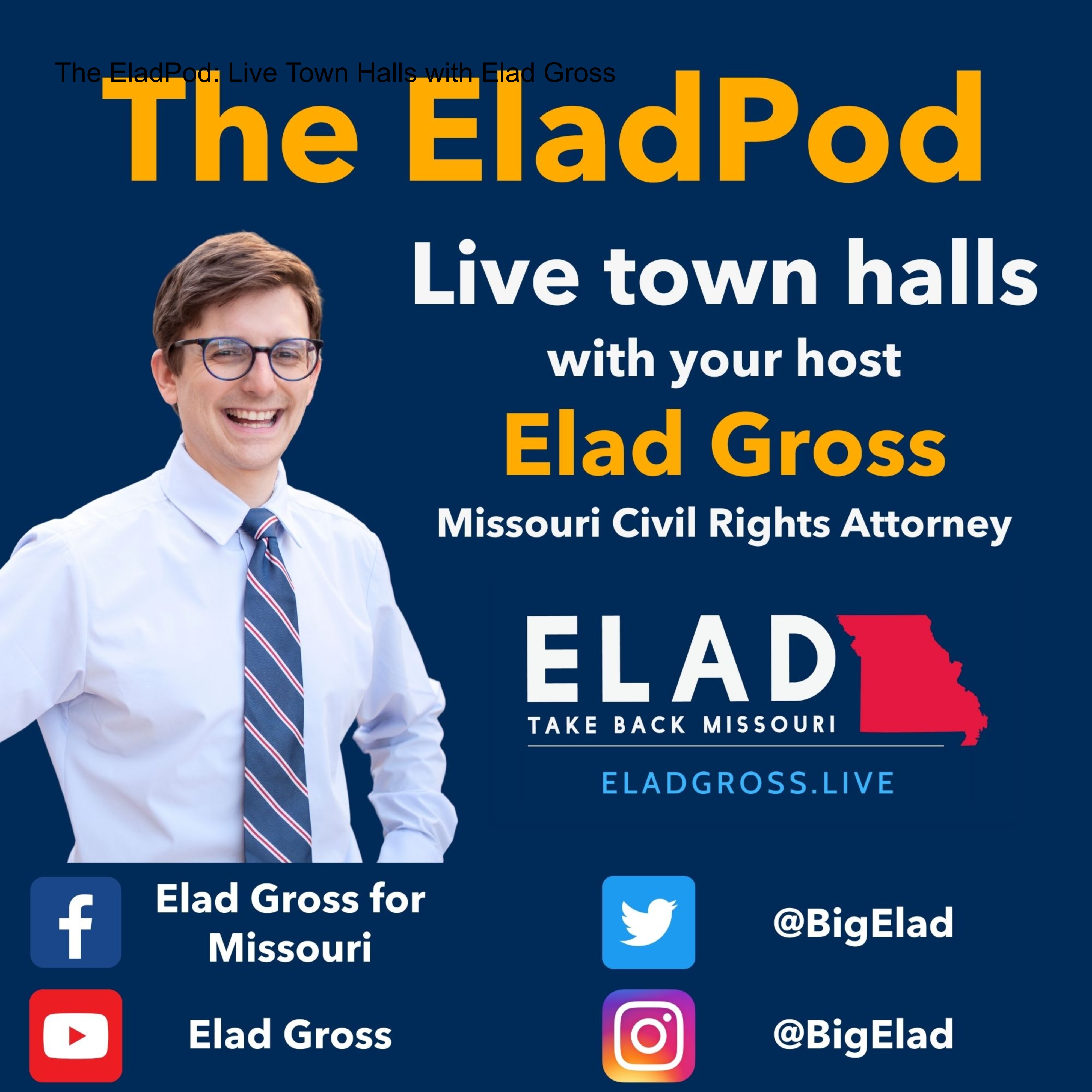 The #EladPod is back! We're joined by Robert Butler, the chair of the Jefferson County Democratic Central Committee. We discuss an upcoming November 3 Senate Candidate Forum at Jefferson College, the importance of Jefferson County for Missouri Democrats, and how local groups can rebuild Democratic support.
Learn more about Jefferson County's efforts at https://www.jeffersoncountymodemcentralcommittee.org/
Watch the Senate Candidate Forum on November 3 at 7 PM at https://www.eladgross.live
The #EladPod​​​ is an online civic engagement town hall program designed to bring our government back to you. Hosted by Missouri civil rights and government transparency attorney Elad Gross. Learn more at https://www.eladgross.live​​​, subscribe on YouTube, and subscribe to the #EladPod​​​ wherever you get your podcasts.