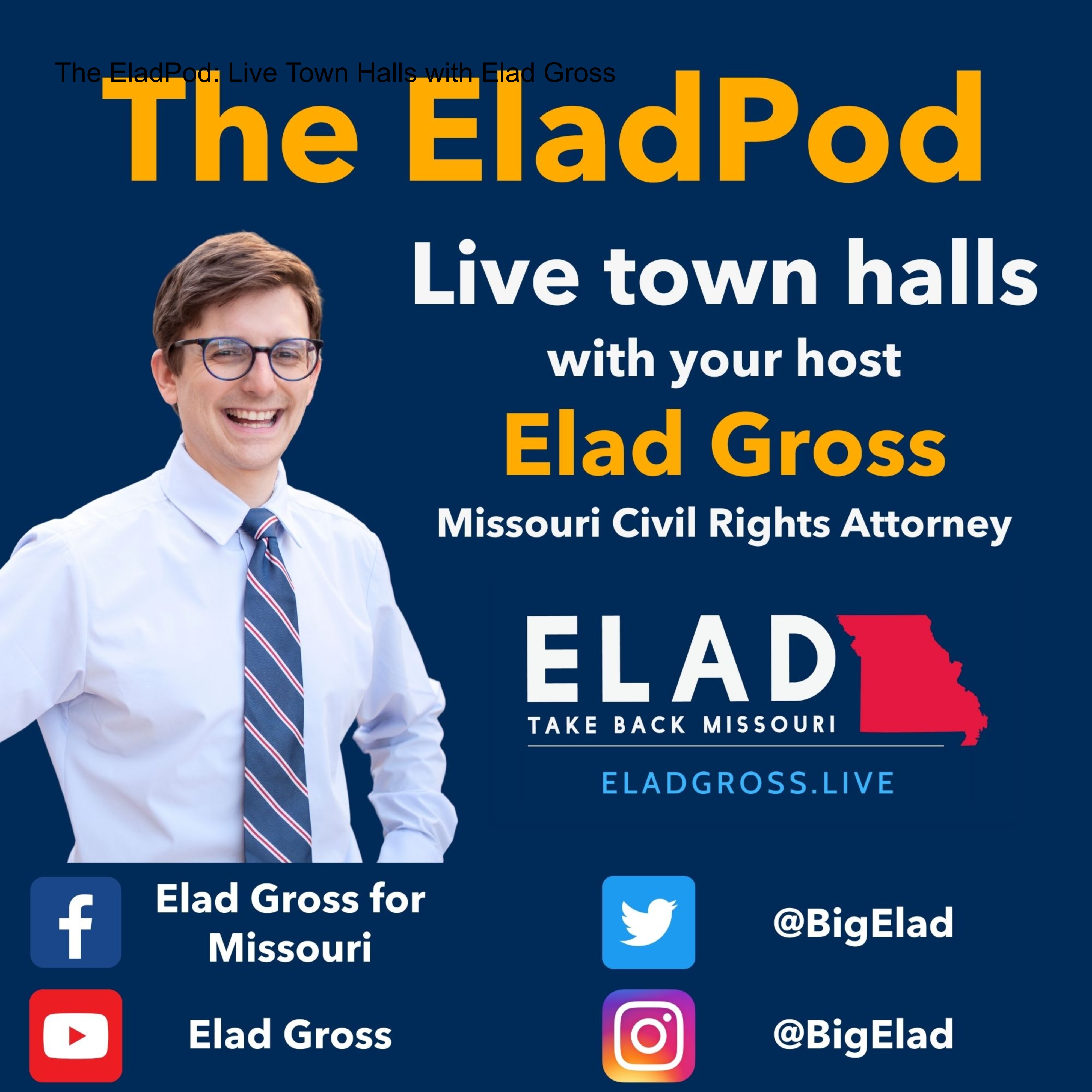 Michael Burton is the state representative for Missourians living in House District 92 in the Affton area. Like so many residents, Michael loved Tower Tee, a local landmark that brought countless St. Louisans together over mini-golf, batting cages, and plenty of sugar. When Tower Tee looked like it was done for, Michael attended dozens of St. Louis County Council meetings and organized the successful effort to save Tower Tee. It was his first time getting seriously involved in politics and government, and it would eventually lead him to Jefferson City, where he just completed his first year as a state representative. We'll talk about the lessons all of us can take away from Representative Burton's journey.
The
#EladPod​​
is an online civic engagement town hall program designed to bring our government back to you. Hosted by Missouri civil rights and government transparency attorney Elad Gross. Learn more at
http://www.eladgross.live​​
, and subscribe on YouTube.